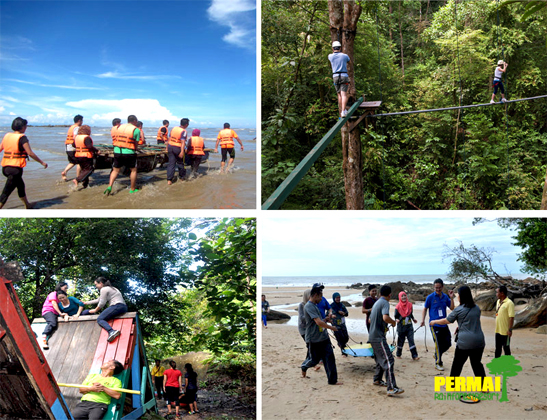 "Our MISSION is to provide the opportunity for people to learn and grow in a safe yet challenging natural environment."

"Our GOAL is to provide experiences that give rise to learning that is relevant, transferable and memorable."
Permai Rainforest Resort is among the pioneers of adventure training in Malaysia and is one of the leading training venues in the country. Adventure training is an aspect of the 'Experiential Learning Concept' and is an effective means of developing teamwork, leadership skills and enhancing trust and self-confidence, using real life situations.
The natural environment within and around Permai Rainforest Resort and the facilities available allow for an extensive range of activities on both land and sea.
Activities are conducted by our team of trained and highly experienced Outdoor Instructors who posses over 40 years of experience between them. Our instructors are firm and caring, our approach is to be supportive and to empathise with participants. This approach enhances the participants' motivation to participate and commit to the program.
Priority is always given to the safety of the participants and to achieving the overall objective of the client.
What is Adventure Training?
Adventure Training or Adventure Learning is a branch of the Experiential Learning Concept (ELC). In short the ELC is the learning method of "learning by doing with reflection". It is based on the belief that people will learn more effectively by physically and actively participating in the learning process. It is based on the theory that experiences may not necessarily result in learning however experiences, which are reflected upon and analyze in a positive and structured manner will result not only in learning but also growth. Hence Adventure Training is a learning process that encourages Active Participation and results in effective learning and positive growth through Synthesis and Reflection.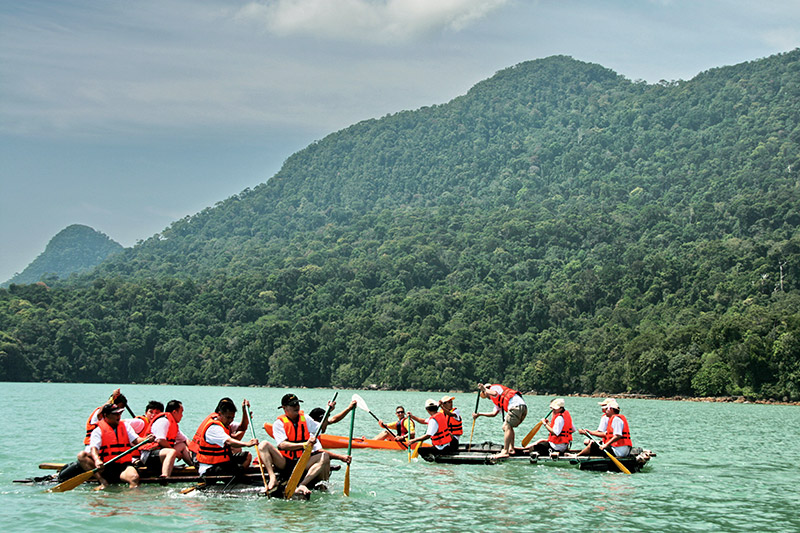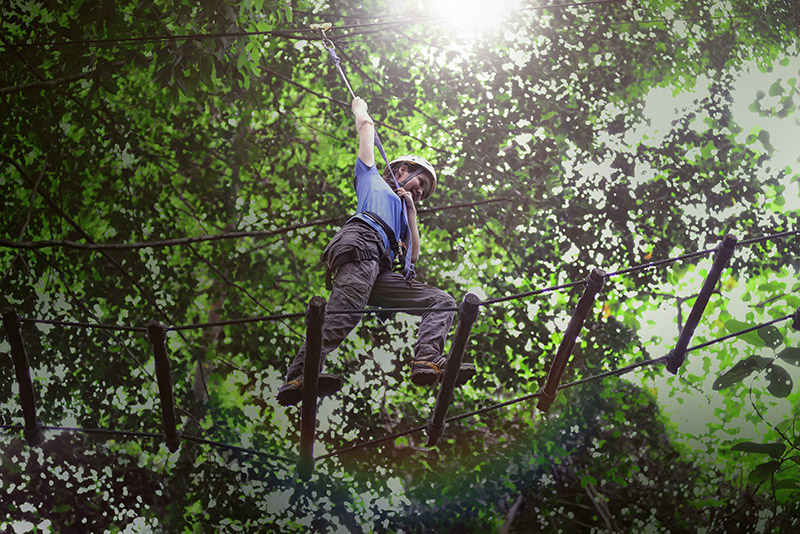 Adventure Training focus mainly on interpersonal and intrapersonal relationships. The process involves the use of adventurous activities that provide groups and individuals with compelling tasks to accomplish. These activities can range from land to sea, from group project work to individual challenges. The activities will expose the participants to situations that may give rise to confusion, conflicts, disagreements, doubts and fear. Through these experiences they will learn about adapting to change, planning, decision-making, teamwork, communication, leadership and trust. Individually, the participants will learn to overcome self-imposed perceptions of their capabilities and how to turn limitations into abilities. Participants will learn more about themselves and at the same time they will learn how to relate and work better with others